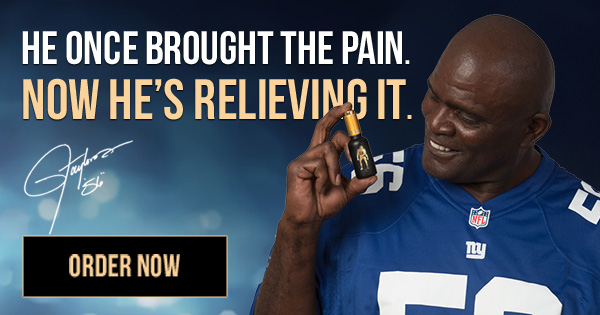 Call Us Today at (214) 432-1831 or go to
Whiterock Court is a beautiful 100 bed independent living community located in Dallas, Texas. Whiterock Court is near Texas Health Presbyterian Hospital as well as other local churches, schools, senior centers, shopping malls, and Dr offices. This English speaking home provides transportation, and general supervision. The restaurant style food is served in a calm and quiet environment which creates socialization and friendly conversations. Your CarePatrol Senior Advisor has personally pre-screened and reviewed this independent living community's care and violation history and would be happy to share it with you on or before your tour. This independent living community is licensed by the State of Texas to offer the utmost care and service. Whiterock Court is located near beautiful White Rock Lake. Near this community are walking paths for the active resident.
Are you looking for the best senior care in Dallas but not sure where to start? You don't have to figure it out by yourself. CarePatrol can help guide your family through this challenging time. Every facility is personally visited by a CarePatrol Senior Consultant to provide choices in senior care facilities that will be the best fit. Each senior living facility that is recommended is checked for care and safety violations. A CarePatrol consultant will tour with you at the facilities so you can make sure you or your loved one will be cared for in the manner you desire. Best of all, the personalized service provided by each CarePatrol Senior Care Consultant is free to the family.
CarePatrol is your guide to find assisted living in Dallas, TX. We are the free community senior care referral service in Dallas. CarePatrol can assist you and your family in finding quality, top rated Assisted Living, Independent Living, Memory Care, Nursing Homes and In Home Care.
Assisted Living Facilities
For those seniors who need help with their daily lives, you might have heard of assisted living facilities. But how much does it cost, how is it different from a nursing home, and who pays for it?
assisted living facilities
Assisted living facilities are designed for individuals who need some level of help with daily activities. They can range from a small residential care home to a large retirement community. These residences are ideal for those who need assistance with bathing, dressing, eating, and taking medication.
These residences provide a safe, clean, and welcoming environment. Many of them provide a variety of social activities and medical services. In addition, many offer free transportation to doctor's appointments, grocery stores, and other locations.
Assisted living facilities are regulated by state laws. Each facility is required to complete a license and re-apply for it every two years. Assisted living facilities may be for-profit or nonprofit. Some states offer public assistance through Medicaid or the Social Services Block Grant programs.
Typically, an assisted living resident will pay a base fee that covers housing, meals, and other basic necessities. Additional costs may include personal care and laundry.
does medicare pay for assisted living
Medicare is a federally administered health insurance program that covers people aged 65 and older. It provides coverage for medical and rehabilitative services such as nursing home care, doctor visits, and prescription medications.
However, Medicare does not cover the costs of assisted living. Many seniors pay for assisted living expenses out of pocket, and other financial assistance programs may be available. If you need help paying for assisted living, consider applying for a waiver or other type of funding.
The Medicaid program is a joint federal-state program that helps low-income individuals and families cover health care costs. Several states have additional Medicaid programs, such as long-term care and Adult Foster Care.
While Medicaid will not cover the room and board expenses of an assisted living facility, the program can provide some financial assistance. If you need to pay for an assisted living facility, talk to your family members or your health care provider about the different ways to pay.

how much is assisted living
Assisted living costs can be a daunting financial proposition. But, with a little research and planning, it is possible to find a community that will fit your budget.
The cost of assisted living depends on where you live and what kind of services you require. Some communities have a set monthly rate, while others charge a per-service fee. While prices vary, the average monthly cost for an assisted living facility is around $3,500-$7,500. Depending on where you live, you may need to pay a reservation deposit or apply for Medicaid to cover the rest of the costs.
There are also a number of other options. You can pay for your assisted living with retirement accounts, private funds, long-term care insurance, public programs, or a reverse mortgage. However, the majority of people pay for assisted living with private resources such as savings, loans, or Social Security benefits.
who pays for assisted living
Many adults over 65 face a challenging financial dilemma when it comes to financing the costs of assisted living. Medicare, Social Security and other public funding sources are often insufficient to cover the full cost of the facility. Some families decide to rely on private funds.
The average cost of assisted living is $4,500 a month. However, costs can vary depending on the level of care and facility you choose.
Medicaid, the joint federal-state health insurance program for low-income individuals, may cover some of the costs of assisted living. However, there is no guarantee that you or your loved one will qualify. In order to apply for Medicaid, you will need to meet certain income and coverage requirements.
Depending on your state, Medicaid can also help pay for personal care and medication management. Other benefits include adult daycare.
assisted living vs nursing home
For older adults, a choice between assisted living facilities and nursing homes can be a difficult one. While both facilities provide assistance with daily activities and medication management, they are not the same. In fact, they're two separate kinds of care that each have distinct advantages and disadvantages.
Nursing homes are well-equipped to provide long-term care for senior citizens. They offer a clinical environment with full-time medical staff. Many of them also include a memory care wing, which provides services to people with dementia.
Assisted living facilities, on the other hand, provide personal care in a homelike setting. They usually have a small number of "levels of care" and offer shared or semi-private apartments. Unlike nursing homes, they are often more affordable.
Assisted living facilities are more for those who need help with daily tasks, while nursing homes are for those who need more medical care. This is the case for both elderly adults and those with chronic injuries.