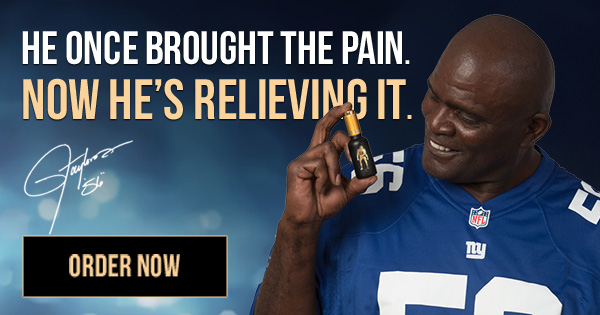 Best Assisted Living and Alzheimer's Care Alternative In Las Vegas!!
Don't take our word for it visit us at http:// www.tlcsr.com and decide for yourself.
Get unique, pratical, free information on saving money and getting the best Assisted Living care in Las Vegas. Visit our Free Blog at .
Every one says they are the Best, offer High Quality Care, but you need to meet everyone from the administrator, owner, and managers, down to the care givers and medication techs before you can start to access how much caring comes with the physical care.
The phrase "Assisted Living" is being redefined every day by each person and family who need care and need to find a care setting and more importantly a care team to offer that care. We strongly advise meeting the owner, administrator, doctors and management people who are leading that team before you invest $24,000- $72,000 per year ( A new Car every year!) in what ever option you do end up choosing. Do not limit your choice to the first one that comes along since you will pay for that each year and that is what you and your loved one will have to live with. Choice starts now!! Re Evaluate what you are choosing right now, today, even if you are in a "good" care setting is it really what you want and need? Who is the administrator, the doctor, owner, or manager who is directing the care your loved one gets? If you don't know you might want to read on. Care and caring are affected by the leaders of any care team. Just because you have an acceptable minimum now that might only be because you have not seem something better.
Tender Loving Care Senior Residence (tlcsr) is a Private, Senior Estate, with beautiful grounds, large court yard, pool, waterfall, hair salon, and many high end amenities, including thermostats in each room. We are located in Las Vegas, Nevada.
We provide all levels of physical and cognitive care, including Dementia Care, Memory Care, Alzheimer's Care and Hospice Care if and when needed. We cater to only 10 Residents, and strive to provide a family like environment for our residents and their families. We provide a high level of continuity of care that allows most residents to remain with us through all of the hurdles that accompany aging.
Our staff ratio, family style care, and physical plant allow our residents more flexibility, control, and independence, while providing the assistance the resident wants, when they need it.
Owned and operated by a Medical Doctor and Registered Nurse, who are also brother and sister, helps to make you and your loved ones feel like you are at home and part of the family. They offer hands on care and continuity of care that few other big facilities or institutions offer.
TLCSR offers free community discussion on their Free blog- We have a spot on the Free blog for all care providers to list their contact information. We want you to get all the information before you choose a care setting.
Don't just take our word for it. Seeing is believing. Come for a tour to see first-hand how we are redefining "Assisted Living". Share this video with friends and family who have loved ones living at home or in a care setting.
Tender Loving Care Senior Residence
m
Check out Tender Loving Care Senior Residence, Costa Brava for an active, Family-Style Assisted Living care option. Get an online tour at m
Tender Loving Care Senior Residence
1401 Casa Del Rey Ct
Las Vegas, NV 89117
702-228-2994, fax 702-360-6826
[email protected], m
Assisted Living Facilities
Assisted living facilities are for older adults who need help with daily activities, but not round-the-clock care like a nursing home. They provide a range of services, including meals, housekeeping and laundry, personal care and medication assistance.
A good facility offers many amenities and services that can improve physical and mental health, as well as social connections and a sense of community. It's important to choose the right assisted living facility for you or your loved one.
assisted living facilities
Assisted living facilities provide an alternative to nursing homes for seniors who are not in need of 24/7 care. They do not offer extensive medical care on site as nursing homes do but most are happy to help with a range of daily tasks such as eating, bathing, toileting, transferring and medication management.
Choosing an assisted living facility is a big decision and one that should be made carefully with the help of family members. It is important to ask questions about the quality of the care and services offered at the facility.
A good facility should feel friendly, safe and comfortable to the people that live there. It should also offer a variety of activities and social opportunities for the residents.

does medicare pay for assisted living
Assisted living facilities provide housing and services for older adults who need help with daily activities, but don't require skilled medical care. These services are different than those found in nursing homes.
Medicare covers nursing home stays only for those who need skilled medical care following an in-hospital stay. However, it doesn't cover the costs of assisted living or any other non-skilled long-term care services.
The best way to pay for assisted living is to save and plan ahead. It's also possible to apply for Medicaid coverage if your income is low.
Another option is to purchase a long-term care insurance policy. You can also look into veteran benefits, if you served in the military or are a spouse of a veteran. These policies generally have options to cover assisted living, but you must qualify for coverage based on triggers and conditions.
how much is assisted living
Assisted living is a great option for seniors who need a little more assistance with their daily lives. This may include bathing, dressing, taking medications and managing their finances.
However, it can be expensive. Insurance company Genworth estimates that a private one-bedroom space in an assisted living facility costs $51,600 per year.
The cost of assisted living depends on the level of care required, the size of the residence and the location. Some communities charge a standardized monthly fee, while others bill residents on an as-used basis.
Some states offer financial assistance to eligible seniors, such as Medicaid. And former service members may qualify for the Aid and Attendance benefit, a supplement to VA pensions.
who pays for assisted living
Assisted living costs can be high, but there are ways to help cover the cost. Most families rely on private pay or long-term care insurance.
If you don't have any of these options, you may be eligible for Medicaid coverage. However, eligibility rules and coverage vary by state.
In Texas, the Star+Plus program pays for assisted living, both in residential communities and at home.
The price of an assisted living apartment depends on the level of care needed, including room and board. Some communities offer bundled packages, while others charge a flat monthly fee.
assisted living vs nursing home
Assisted living facilities are more community-based than nursing homes and offer a range of services and activities. Some of these include medication management, room and board, personal care and recreation.
Nursing homes, on the other hand, provide round-the-clock medical and custodial care. They are generally more expensive than assisted living, but some insurance companies may cover the cost.
If you're unsure about the type of care that is right for your loved one, consider visiting multiple nursing homes before making a final decision. That way, you can observe day-to-day activities and get a sense of how the facility runs.